Reference image
Add reference image
In Menu->Import Reference, you can import a reference image from files, photos and clipboard.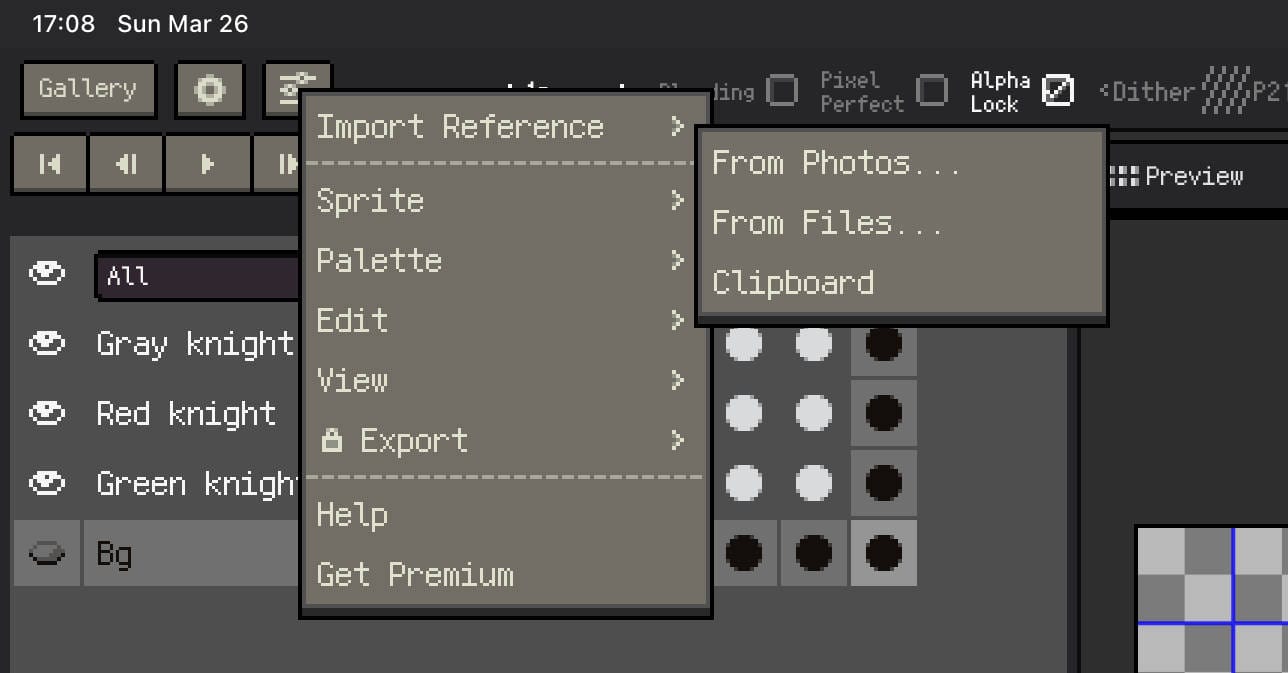 Import reference image
Zoom: Drag on the "zoom %" text on the bottom
Move: Drag on the image
Remove: Click "X" button
🌟Tip
Double-tap on reference image to zoom in steps and fit to center.
Paste as reference image
Copy one image in other App, then Menu->Import Reference->Clipboard.
🌟Tip
If handoff on, you can paste from your Mac.
Tips
You can import multiple reference images in one sprite.
Reference images are stored in the Resprite bundle, when you share a bundle to others, the reference images too.
When reference image window are closed, it is also deleted from the bundle.
Pick colour from reference image
Select eyedropper tool -> drag on the reference image to select a colour.
When eyedropper selected, reference image can not be moved.
🌟Tip
Long press on ref image can pick colour.
Last updated on September 12, 2023