Import
For importing palette file, see palette.
Start importing
Click import button in up-right corner of gallery view, there are 3 import methods.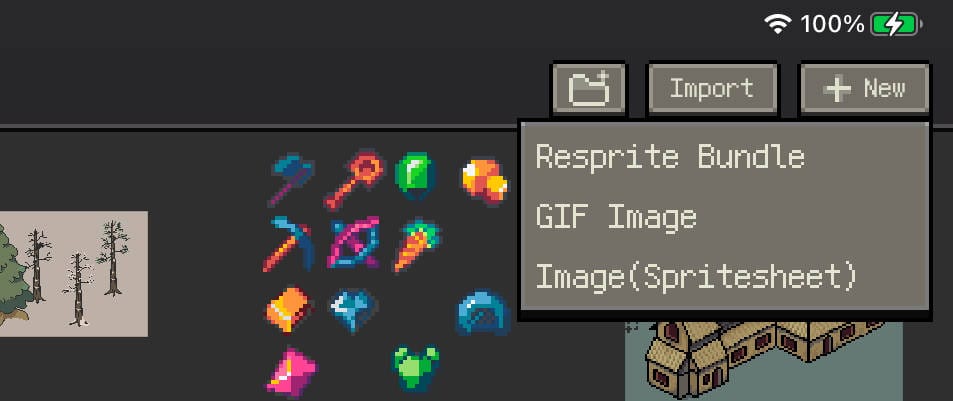 Import menu in gallery view
Import Resprite Bundle
Click Import->Resprite Bundle, choose .resprite file from Files.
Resprite Bundle .resprite is Resprite's sprite file format.
After you receive the .resprite file, please save it to Files first. Then import them in Resprite.
🌟Tip
You can also directly save these .resprite files to the APP folder of Resprite.
Import GIF image
Click Import->GIF Image, choose .gif file from Files. A new sprite will created with the frames of GIF images.
Spritesheet image
Click Import-Spritesheet iamge, choose image from Files. Set up how the image should be splitted into frames. A new sprite will created with these frames.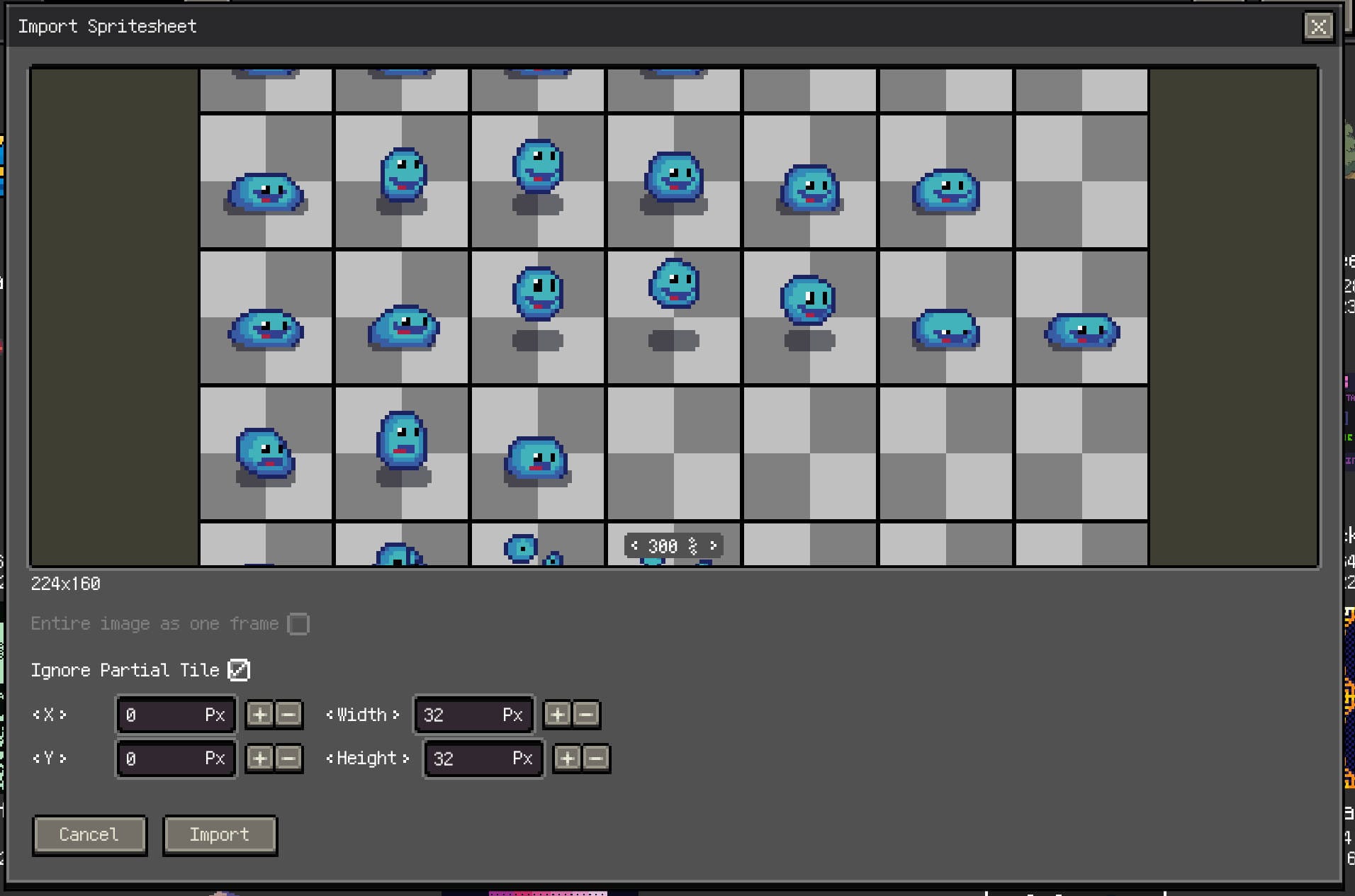 Import spritesheet, slime, GameEndeavor
🌟Tip
You can select multiple images for spritesheet, each image will become a layer.
Import Aseprite file
Starting from version R17, we support importing Ase files. See Ase file compatibility for details.
Last updated on August 30, 2023