File Lock
Add password to a sprite file.
If some of your works are inconvenient for other users of iPad to browse, such as NSFW content, you can add a password to the file.
Users need to enter the correct password to open the wizard file, and at the same time, the sprite file will not display thumbnails in the art gallery.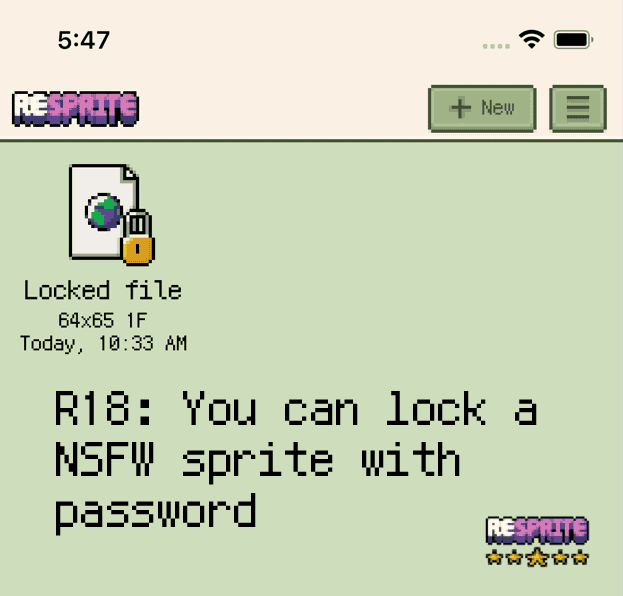 Locked file
Create, modify and delete password
After opening a sprite file, go to Menu->Sprite-> Add Password/Change Password.
When modifying the password, you don't need to enter a new password, but press OK directly, and the password will be removed.
💡Note
Please remember your password. This is a simple password mechanism. Never give the device to a malicious user.
Last updated on September 12, 2023