Resprite Font and Insert Text
Resprite provides two font type. The resprite-font and normal fonts(ttf/ttc/otf/otc).
Import fonts
Click the add(+) button besides font list.
Insert text
Go to Menu->Edit->Insert text to open the dialog for entering a string.
Select a font on the left.
Tap the corresponding characters on the right to combine to form the string you want.
Click the Insert button and you're done.
Insert Text with TTF fonts
🌟Tip
Multiple resprite-fonts can be mixed.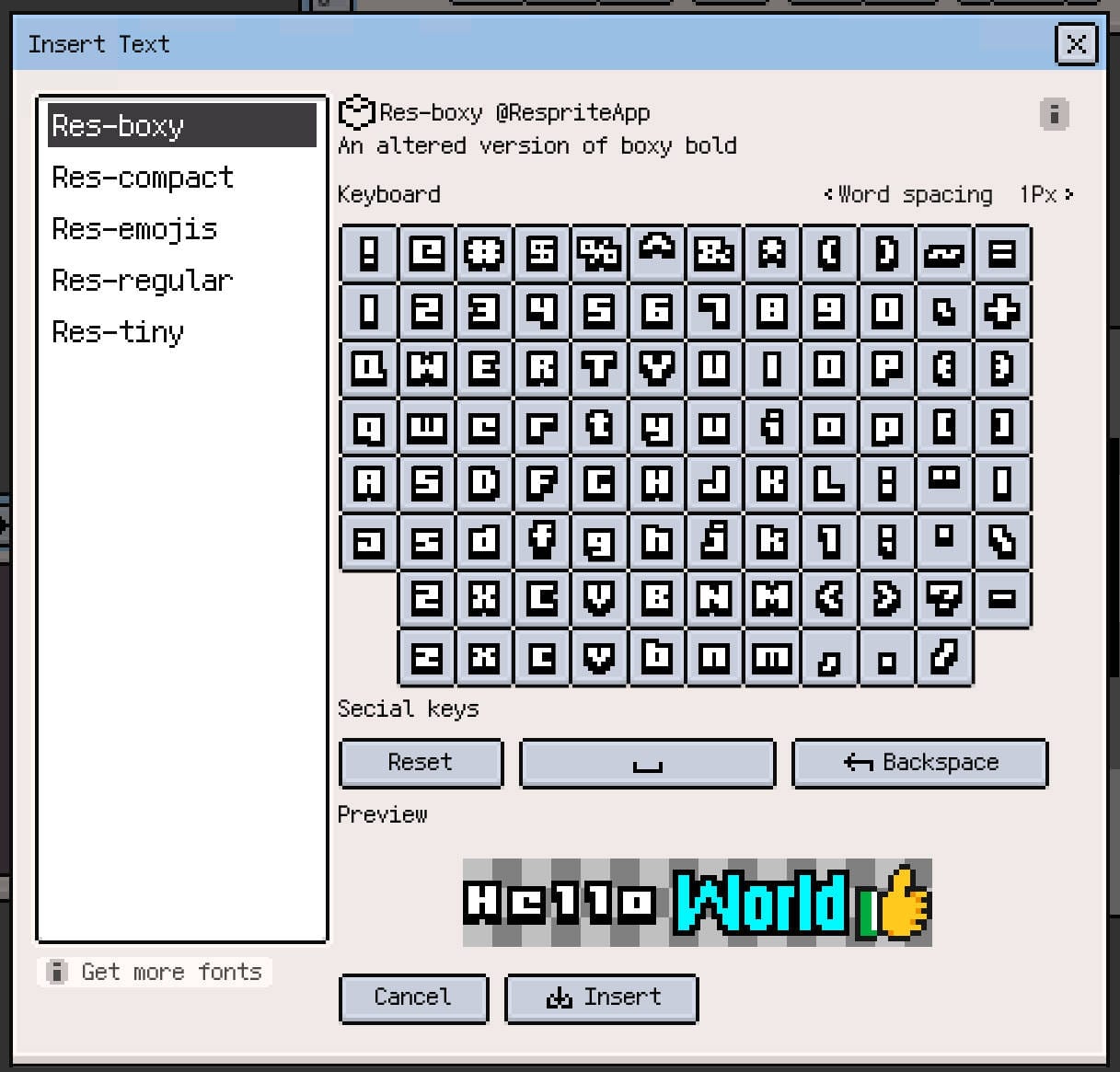 Insert text with multiple font
Create your own resprite-font
Resprite-font is a unique, intuitive, and flexible font format and text input mechanism.
Draw your font in grid
Create the Font by Menu->Export->Save as Font
Set up the parameters, including grid size, monospace, and prefered word spacing
Click the preview btn, you can preview the font's print result
You can start creating from this template, so has the same char layout

Font template
🌟Tip
Anything can be created as font, so you can type them quickly in different sprites, like emojis, icons, patterns.
Get more resprite-fonts
For more community created fonts, check out Resprite Fonts Collection (opens in a new tab).
Last updated on October 6, 2023