Transform
Use selection tool to select part content of the canvas first.
Move
Drag on the selection.
Also, you can use the move btns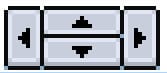 to move the selection pixel by pixel.
Resize
Drag on the resize handle to zoom the selected content.
Rotate
Drag on the rotate handle
to rotate the selected content.
Skew in X/Y direction
Drag on the skew handle

to skew the selected content.
The Skew 26 issue
The real ISO angle is 26.56505117707799(atan 1/2), but skew use Integer degree. Neight 26 or 27 will cause the non-perfect isometric line problem.
The degree value
The degree value show above the handle.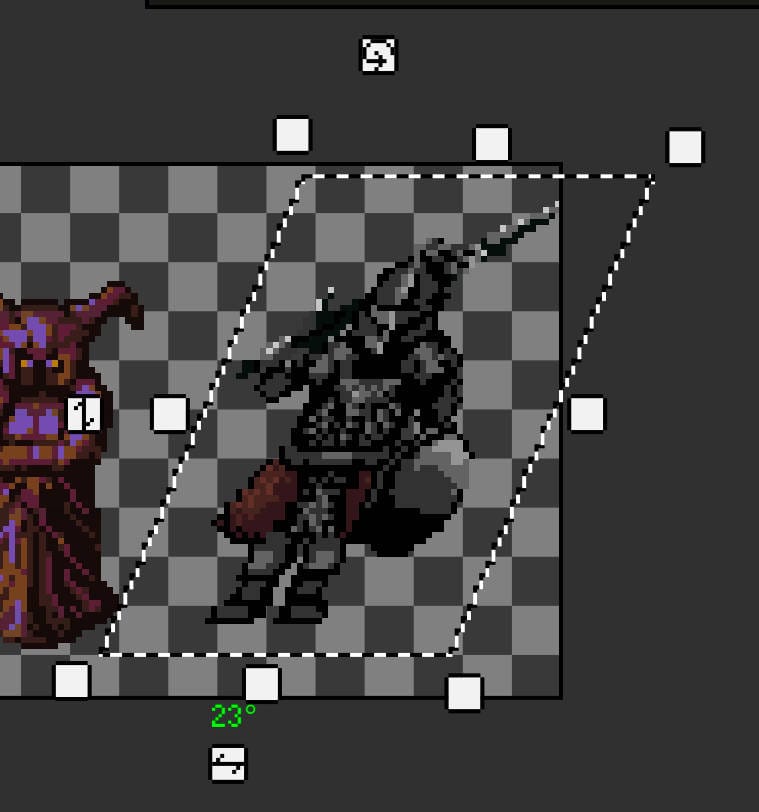 skew deg
For flip/rotate90/copy/paste, see Editing.
Last updated on September 12, 2023