Statistics
Open the statistics panel by Menu->Help->Statistics, you can get the info: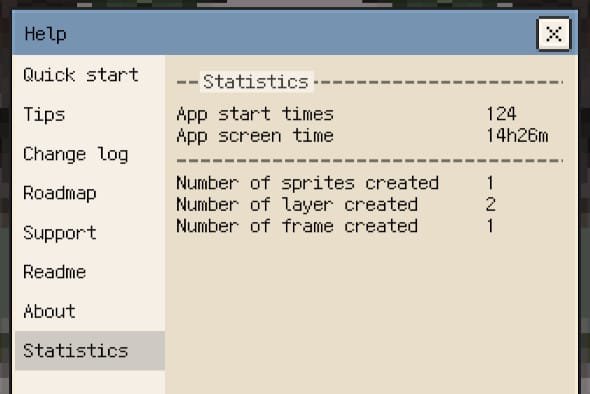 Statistics
App usage time (the time when the App is in the foreground)
App start times (once every time the App enters the foreground)
Number of sprite files created
Number of layers and frames created
💡Note
This function is added in the r20 version which is released on October 1st, 2003. The data of previous versions was not counted. Statistics are stored locally and will be lost after uninstalling the software. There is no accumulation between different devices.
Last updated on September 28, 2023