Deco(ration) manager
Hover and play a GIF image as a Deco. In the Deco Manager, manage your Decos.
How to open: Menu->Window->Deco Manager.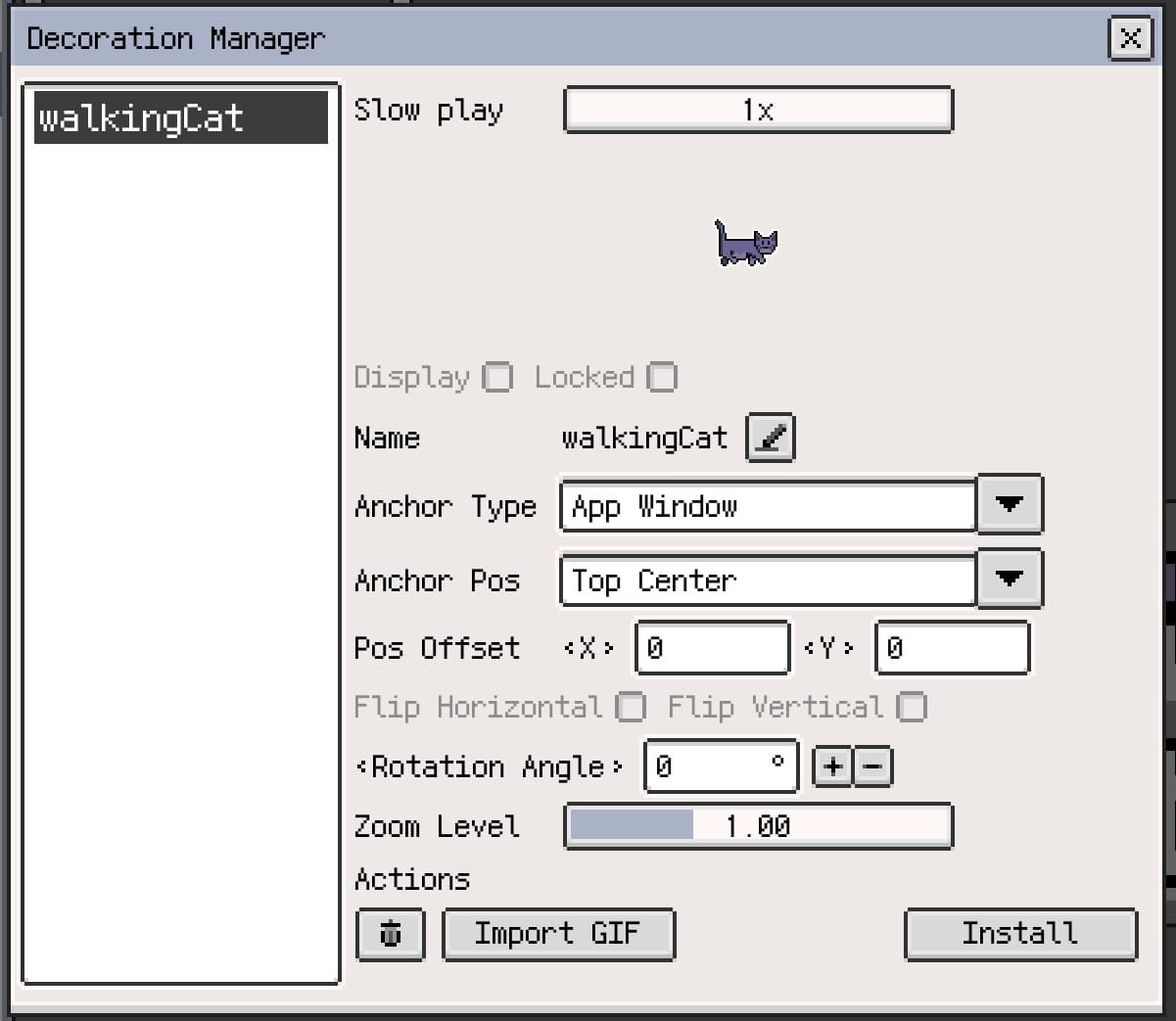 Deco(ration) Manager
Click Import GIF in the bottom left corner to import the new GIF as a floating deco.
Click Wear/TakeOff button in the bottom right corner to enable or cancel the display of an deco.
Modify other attributes to set the display position, size, direction, playback speed and other attributes of the deco.
In unlocked mode, Decos can be dragged. After being locked, the deco can not be dragged and the content below it can be clicked.
Added a walking cat as a Deco in the status bar (iPhone)
Last updated on October 6, 2023